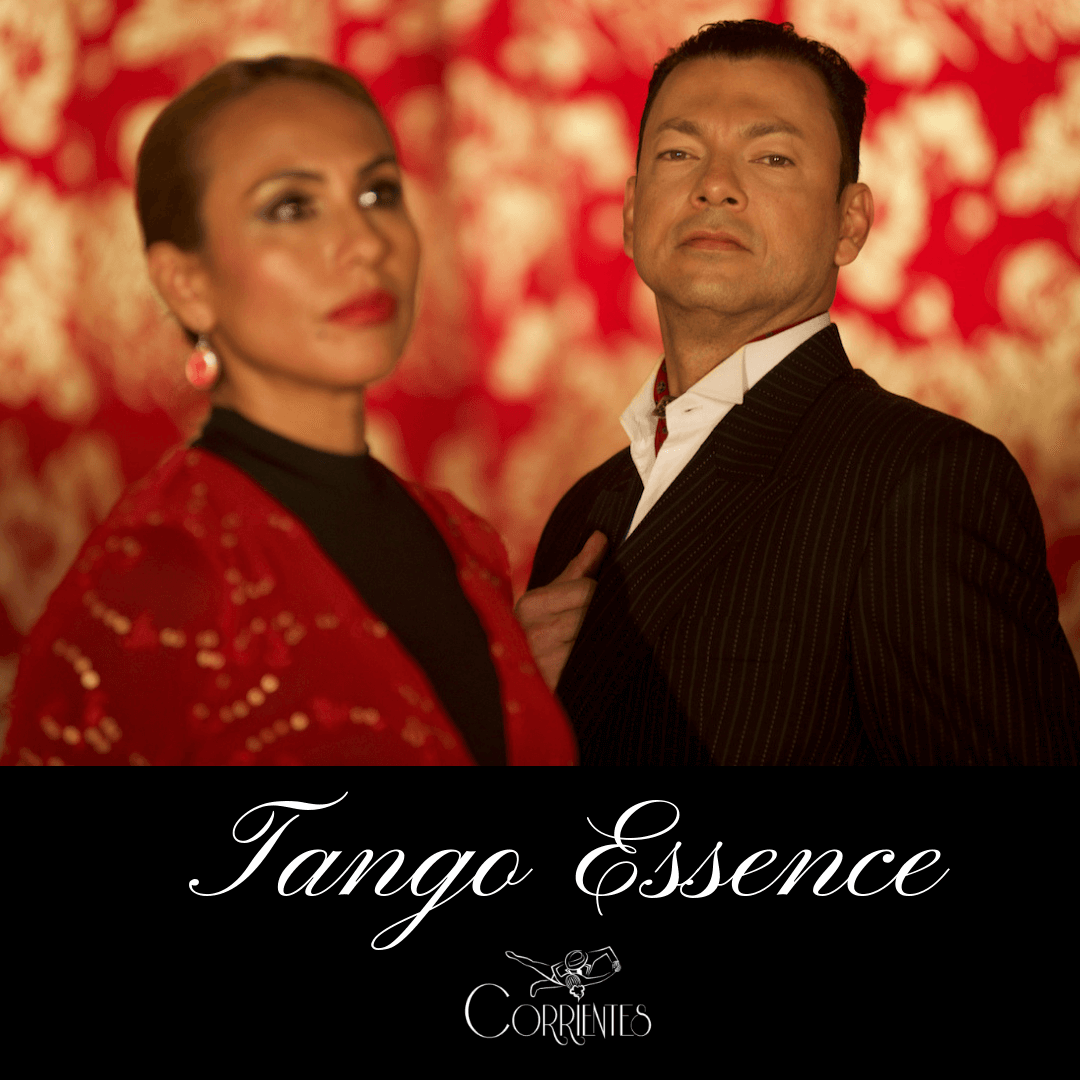 TANGO CLASSES
Tuesdays 7-9.30pm
Combining all Tango Fundamentals within two levels: Foundations and Intermediate.
7.pm-8pm Fundamentals Technique
8pm-9 p.m. Intermediates
9pm-9:30pm Practica
About our method and class structure: https://corrientessocialclub.co.uk/our-method-and-technics/
Where: Dance studio at Acland Burghley School 3min walk from Tufnell Park tube station. Please use the rear entrance by Churchill Road
Map: https://goo.gl/maps/t5jSBL8xD3L2
Our tango experts Mina and Giraldo are the creators of London's most legendary Tango Salon Hall, Corrientes Social Club, a true corner of Buenos Aires' Tango in the heart of London.
Learn to dance the Argentine Tango in a positive, structured and fun atmosphere.
Join our vibrant community and get to know the Argentine Tango, one of the most beautiful, elegant, and sensual dances of modern times.
"In the classes we take you through a progressive set of exercises, movements and patterns to help you achieve comfortable dancing skills, good posture, musicality while learning all the classic Argentine Tango footwork and figures for an enjoyable and stylish salon dancing".
Learn authentic traditional Argentine Tango with Mina and Giraldo, renowned London tango coaches and instructors, their precise class structure will get you dancing in good style with clear technique. Whether you are a beginner, early learner or a more experienced dancer keen to work on polishing/establishing your tango foundations, these classes will take you right to the core essentials of the Argentine Tango.
Fees:
£15 Single student cash drop-in or £70 for the block of 5 sessions when booking online.
£30 Couple students cash drop-in or couple block of 5 sessions
Block bookings run on a roll-over basis and you can spend your credits within a 12wks period.
"My teachers Mina and Giraldo show me a depth of emotion and true partnership when they danced which was as touching as it was technically impressing".
Tufnell Park